Barton has many Transfer & Articulation Agreements with four year colleges that specifically direct your studies in certain programs for seamless transition from Barton to the transfer school.
Email the Barton Advising Center at advisement@bartonccc.edu.
---
Kansas State University
Students can complete an associate's degree through Barton, and then complete an entirely distance-based bachelor's degree through K-State. K-State transfer programs include Dietary Management, Business, Social Science, Agriculture, and Early Childhood Education. Programs at K-State-Salina include a Bachelor of Science Degree in Technology Management.  Learn more about the K-State at Barton program!
---
Fort Hays State University
Transfer Agreement and Articulation Guide are available at Fort Hays State. Programs include a Bachelor of Science in Elementary Education - Team K-6 with Special Education Minor and Bachelor of Science in Education - Early Childhood.
---
Sterling College
View Sterling College's guaranteed Admission Advantage agreement.
 
---
American Public University
Apply completed coursework towards an APU online degree.
---
Franklin University
Franklin University's online bachelor's degree options let you earn your degree when and where it works for you.
---
Kaplan University
View Kaplan's Articulation Agreement or visit their website at www.cc.kaplan.edu.
---
Newman University

For more information on Newman's articulation agreements, visit www.newmanu.edu/articulation. 
 
---
Washburn University
Visit www.washburn.edu/PLAN for Washburn's transfer and articulation information.
 
---
Southwestern College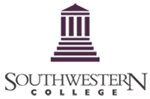 Find Transfer Articulation information for Southwestern College's Main Campus. Professional studies programs include Early Childhood Education. For general information, visit www.southwesterncollege.org. 
 
---
Ottawa University
View Ottawa's Articulation Agreement or visit their website at www.ottawa.edu for more information.
 
---
Upper Iowa University
Transfer information is easy to find with Upper Iowa University's Course-to-Course Articulation. Visit www.uiu.edu for more information.
---
AIB International
Students who complete the Baking Science & Technology 18-week class at AIB International are eligible to earn an Associate of Science degree from Barton.
 
---
Park University
View Park University's Articulation Agreement for more information on their Associate in Arts/Science/General Studies program. Information is also available at www.park.edu.
---
Pittsburg State University
View Pittsburg State's Teacher Education Transfer Equivalency agreement.