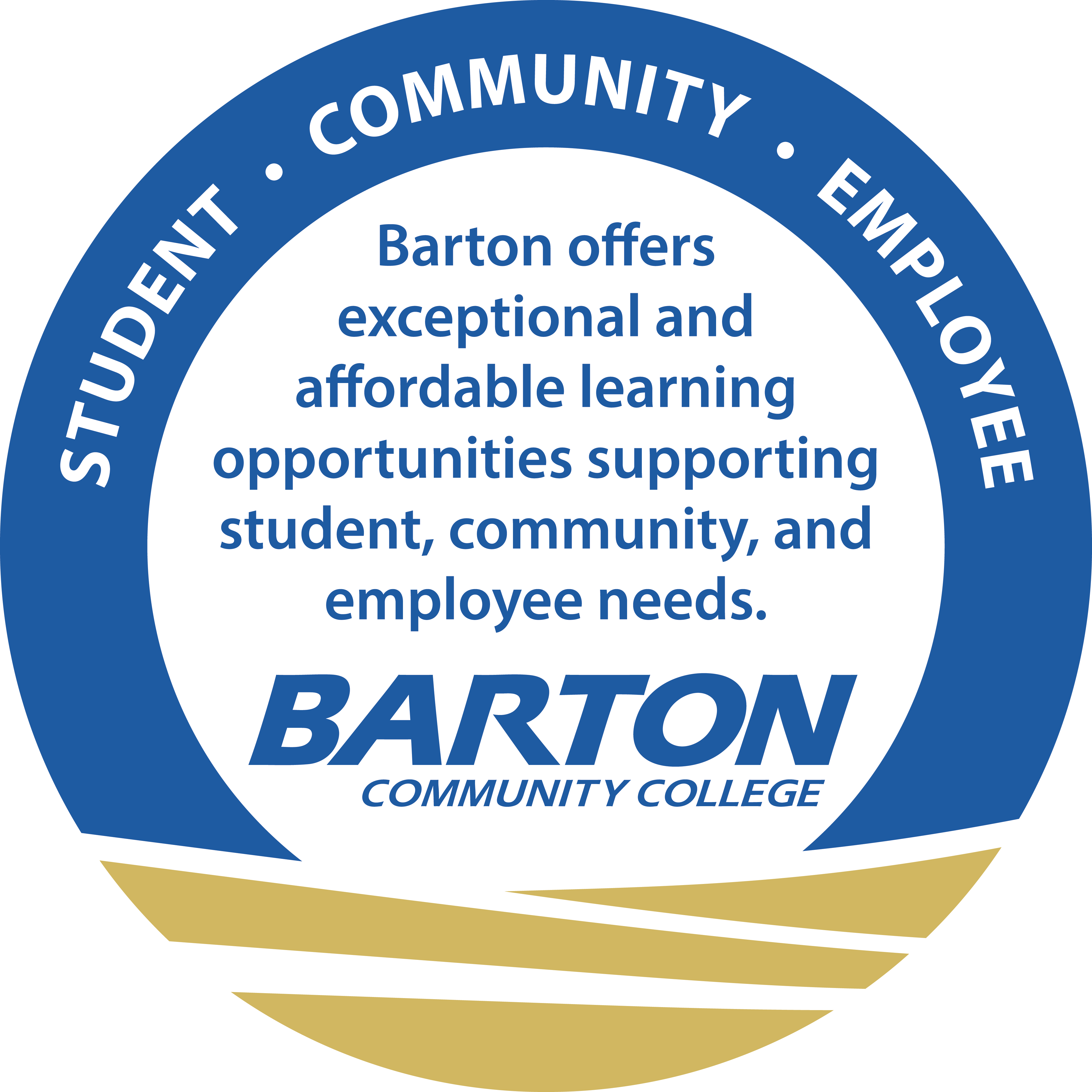 Vision
Barton Community College will be a leading educational institution, recognized for being innovative and having outstanding people, programs and services.
Mission
Barton offers exceptional and affordable learning opportunities supporting student, community, and employee needs.
Mission Information Booklet
Click here for PDF Version.
We will seek to achieve our mission through eight ENDS, four Core Priorities, and five Strategic Goals that define our commitment to excellence in education.
ENDS
Fundamental Skills
Work Preparedness
Academic Advancement
Barton Experience
Regional Workforce Needs
Barton Services and Regional Locations
Strategic Planning
Contingency Planning
Core Priorities
Drive Student Success
Cultivate Community Engagement
Optimize the Barton Experience
Emphasize Institutional Effectiveness
Strategic Goals
Advance student entry, reentry, retention, and completion strategies.
Foster excellence in teaching and learning.
Expand partnerships & public recognition of Barton Community College.
Promote a welcoming environment that recognizes and supports student and employee engagement, integrity, inclusivity, value, and growth.
Develop, enhance, and align business processes.